FontanaArte lamps and lighting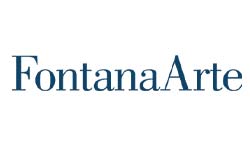 FontanaArte lamps
are an example of made-in-Italy creativity and innovation. Soft, warm lines characterise lamps that manage to kindle emotions and create a precise, correct balance between man's light and darkness requirements.
Subcategories
See all subcategories
FontanaArte lighting online shop: discover the offers and discounts on LampCommerce
We are official resellers of FontanaArte lamps: discover the many offers we offer for the online purchase of FontanaArte chandeliers and lamps at discounted prices.